Streamlined and iconic spaces do not require some big plan with a huge budget. Designers simply need to keep a few key elements in mind. The right privacy, storage, access and outdoor areas are the most significant aspects. These are vital features to be prioritized and will require artful planning and designing. They can ensure high-end comfort and style, while also improving the resale value of your home in future. Besides these basics, a typical American home is adorned with bare floors, high ceilings and skylights with an overall warmth and uniformity, according to an article by Architectural Digest.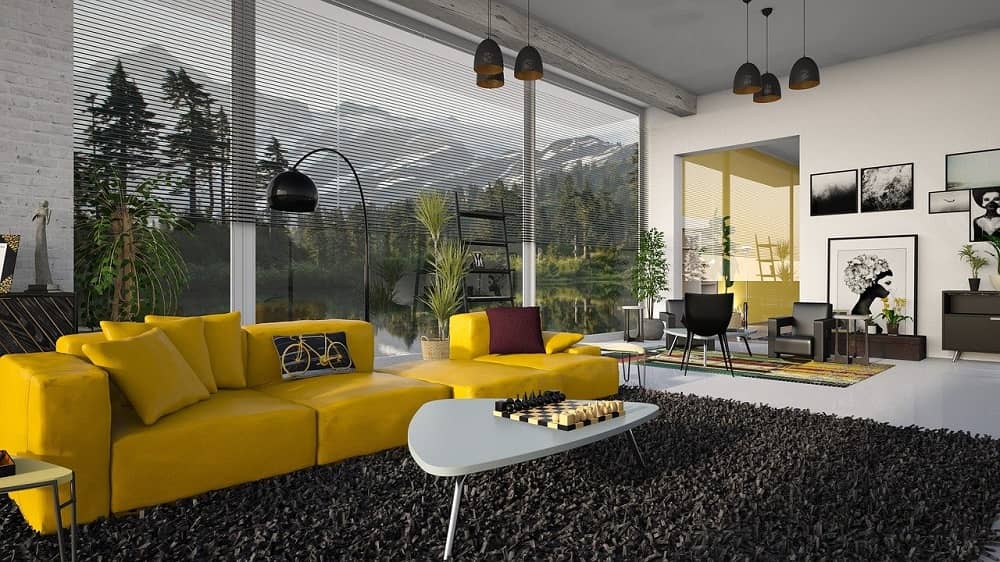 You can choose from Victorian, Tudor, Rustic, Ranch and Colonia styles. Symmetrical details, classic stonework, wrap around porches, detailed woodwork, patterned shingles and high-pitched roof slopes add the most sought-after look to your home. However, if you are looking at residential design, following a few golden rules is a must. Take a look. 
1. Architectural Uniqueness 
Inspiring designs create a great first impression and help your upgrade your home effortlessly. Go for custom built stairs that come with aesthetically pleasing rail components, like newels, handrails and balusters, and can fit nearly all space limitation, according to experts at Woodhaven Lumber & Millwork. You can also choose from inclined roofs, classic sectionals, brick exposure, natural elements and traditional charm, which offer a truly American feel.
2. Artificial Lighting
The entire personality of your home can be changed with the light fixtures you choose. Bare bulbs, brightly colored shades and sculptural shapes are quite in demand. Look for table and floor lamps, transition to diffused lights, ceiling lights and statement pieces in bold colors, textures and patterns. Take your pick from materials like brass and hand-blown glass, which can add the ultimate shine and chic to your home.
3. Wall Décor
The appetite for wallpaper isn't likely to diminish anytime soon and is about to be a top trend in 2021. You can embellish grass cloths, corks and silks with pretty much any design, which is brave and bold and comes with endless possibilities, according to an article by Homes & Gardens. You can also play with floral, bold palettes, graphics, archival and panels. These will transform your space within seconds and offer a glamorous and dramatic look.
4. Floor Pattern
This is one thing that designers tend to forgot. A few basic mistakes to avoid are failing to consider room placement, overlooking personal lifestyle, unattractive sight lines and poorly allocated spaces. Further, try not to assume that every floor design will fit your home, remember the upgrades and focus on safety of little ones while choosing a plan, according to an article by MYMOVE.
5. Woodwork
Dark wooden floors act as a great contrast to vibrant colored walls. In fact, it is the most versatile and valued material, which is sustainable and adds a traditional touch to modern homes. The woodworking business in the US is flourishing due to the preference for original wooden interiors in both homes and offices. Make sure the color and grain show clearly on natural finishes. Go for woodwork in ceilings, floors, sectional areas, shelves and barriers between the kitchen, bedroom and living space.
Work closely with professionals to bring your design to life. Rest assured, incorporating these features can transform your home into a stellar living space.