Preparing for the winter season means checking up on different spaces of your home – from heating systems to stocking up your pantry, there are many areas for you to cover.
The kitchen is another integral part of your home that you need to maintain and look after. From cookware and refrigerator cleaning to heating and oven maintenance, your kitchen needs to be in good shape so that it is easier for you to use.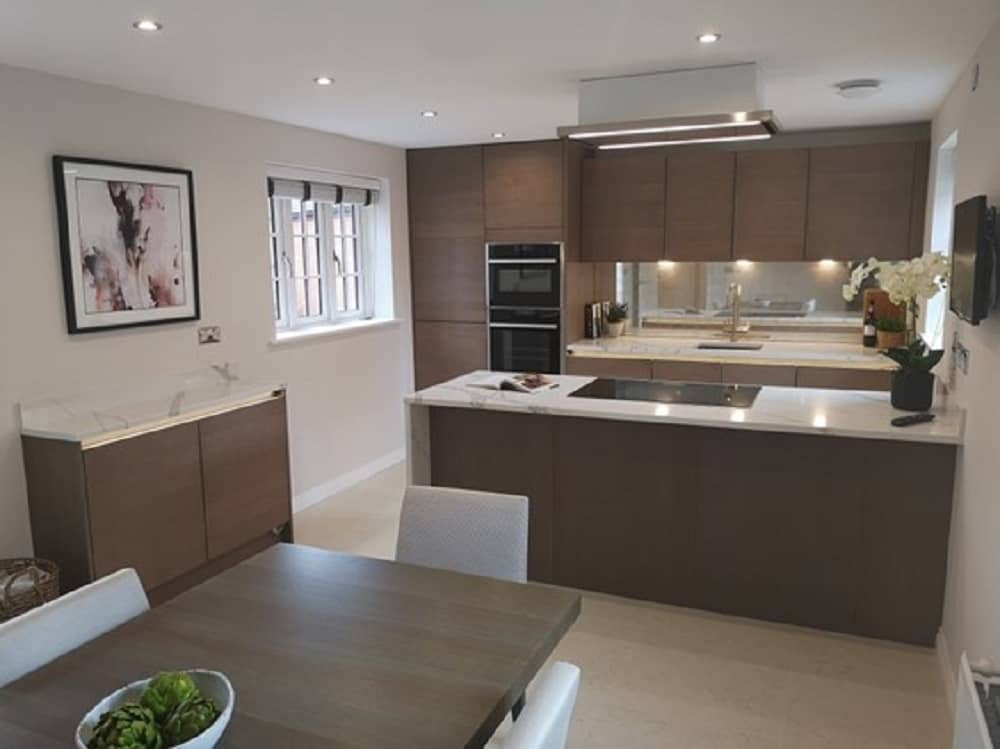 A functional and efficient kitchen will also smoothen out the holiday cooking process for you while ensuring that you stay in the festive spirit for get-togethers with hearty meals and great conversations.
However, to make sure your kitchen is in good shape, there are many elements you need to take a look at. Here are some tips to help you get your kitchen ready for the winter.
Let's take a look!
1. Clean Your Oven
The arrival of winter means one thing for your kitchen – lots of cooking and baking as there's nothing better than enjoying a warm roast or pumpkin pie on a cold winter evening. However, in order to cook and bake to your heart's content, you need to check up on your oven.
Oven maintenance is important to ensure efficient cooking and baking. Since it's an integral part of your fitted kitchen, you need to make sure it works well.
Inspect the oven burners and replace the gas line if need be. Moreover, ensure that the inside of the oven, including the racks, are clean. In case your oven needs replacing, get in touch with kitchen fitters to help you pick out the best option.
Another thing you need to keep in mind is that if you're cleaning the oven with water, make sure that you unplug it first for safety reasons. If your cooking tends to spill, put in a barrier like a tray, that protects the bottom of the oven from getting dirty.
2. Stock Up Your Pantry
Since the winter season usually means all of your family members will be staying at home, stocking up your pantry is necessary. Make sure that you have enough canned goods, seasonings, kitchen staples, soup ingredients, baking requirements, etc. so that your family stays well-fed.
If you're planning on hosting guests for the holidays, you'll need to make sure you take into consideration their requirements, allergies and other preferences while purchasing the necessary ingredients.
However, make sure to keep in mind that you don't go overboard with food products and only buy what you require. While you're at it, why not organise the cabinets and storage spaces, as that could help you keep your kitchen clean while also making the cooking process easier.
3. Make Sure Your Kitchen Has Proper Heating
Kitchens should feel warm and cosy as nobody likes cooking in a cold environment. If you don't already have heating in your kitchen, maybe it's time for you to consider investing in one.
When it comes to heating, there are many appliances for you to choose from – be it a heat pump for your home or a radiator. However, if you want your kitchen to be sustainable and green, consider having an ASHP installation.
Avoid cold tiles, chilly surfaces and countertops by having proper heating in your kitchen. With the help of a heating system, you can create a comfort level in your kitchen space to enjoy cooking and baking to the fullest.
4. Keep Your Tools and Cookware Ready
Getting your kitchen cookware and tools ready can help you make the space winter-ready. Sharpen your carving knives and remove extra tools, trays, baking moulds, casseroles etc. out of the storage to get your cookware and tools ready for use.
While you're removing necessary cookware from the storage, however, consider putting back appliances and utensils that you might not make use of. This ensures there's enough space and efficiency in your kitchen while cooking.
Another thing you could try out is keeping plastic containers ready to store your meals. After this, all that's left is polishing your silverware and then you're good to go.
5. Conduct Kitchen Maintenance and Safety Check-Up
From inspecting the plumbing under the sink to checking safety mechanisms, there are quite a few things you need to check up on to get your kitchen ready for the winter season.
Repairing broken cabinets, childproofing sharp edges, checking the pipes under the sink and clearing the storage, all are important things you need to consider taking a look at. You should also test your smoke detectors and see if they require battery replacements to ensure safety.
During winters, there may be children around in the kitchen which is why you should take proper precautions. This includes avoiding the use of sharp tools and objects, and keeping electrical appliances out of your kid's reach.
6. Clean Your Refrigerator
Since winter means hearty meals with your family, there's a chance you might have a lot of left-overs. Let's face it, we like to go overboard with our baking every once in a while. However, in order to have enough space to store these leftovers, you need to clean your refrigerator.
A refrigerator check means clearing out expired products, removing old milk cartons and discarding products that you won't use anymore. This ensures that you have enough space to store fresh food and products that you will require later on.
While clearing out your refrigerator may be a little tiresome, the possibility of storing winter meals should keep you motivated enough to finish the task.
To Sum Up
Getting your kitchen ready for winter beforehand can help you maintain your space, making it a better environment for you to cook in. From cleaning your oven and fridge to stocking up the necessary inventory, you need to consider both aspects of cleaning and cooking to keep your kitchen well-maintained.
Enjoy the festive season to the fullest by making your kitchen winter-ready.